South Lake Tahoe's 5 Best Live Music Venues and Events
Don't Let FOMO Get The Best Of You This Summer!
When it comes to summertime fun, there is always a palpable "fear of missing out." There's even an acronym for it. We call it FOMO. The best way to avoid FOMO is to rally your friends, buy your tix now, and book your stay. When it comes to live music, South Lake Tahoe keeps things rockin' all summer. You don't want to miss out on making a trip to our nearby Lake Tahoe live music and concert venues.
Here are our picks for South Lake Tahoe's 5 best live music venues and events!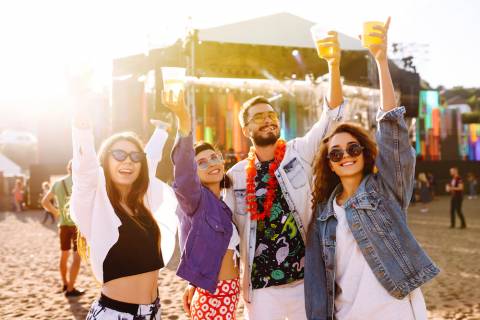 Don't miss this free music series happening every Thursdays at Lakeview commons throught the entire summer! Locals and visitors swarm to the shore for sunset views, food vendors, and that incredible sense of community and connection live music stirs in all of us. South Lake Tahoe live music at its finest!
You've probably heard of the major summer concert series Harvey's hosts at their Outdoor Arena. They bring in big names and are sure to deliver a summer night you won't forget. This is one live music venue you definitely don't want to miss if you're visiting Lake Tahoe in the summer!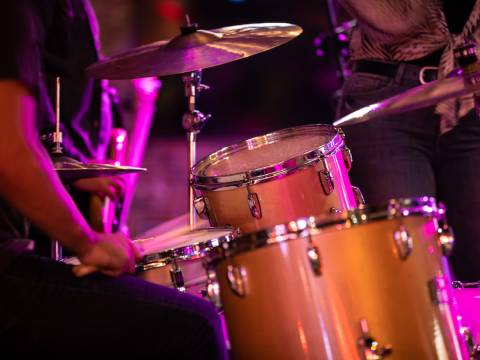 You can't beat the nightlife at Hard Rock. Music lovers come back summer after summer for the Bass Camp Festival (calling all electronic fanatics!) and the Reggae Festival organized by Cali Roots. The fantastic artists playing the Hard Rock will have you dancing and having a great time all night long with their wonderful live music shows!
There is always something happening at Bally's (formerly MontBleu) indoor venues. Check out the line-up before your visit to pick your perfect live music show at this Lake Tahoe staple stop!
This incredible restaurant on the corner of Lake Tahoe Blvd and Heavenly Village Way has live music daily, weather permitting. The margaritas are always flowing, the tunes are always grooving, and the guests are always having a blast. You'll know it when you see it!
To catch the exciting live music shows at these venues and events, you'll need a great place to stay in South Lake Tahoe. Here at RnR Vacation Rentals, we have a fantastic selection of Lake Tahoe rental homes to choose from. Great amenities, great locations, and great service are just the start of what you can expect booking a South Lake Tahoe stay with RnR. Click the link below to browse our Tahoe rentals.