About Us
South Lake Tahoe Property Management Experts
Our experienced team at RnR Vacation Rentals will help you every step of the way. From selecting the perfect home to providing local recommendations, we are your local South Lake Tahoe experts.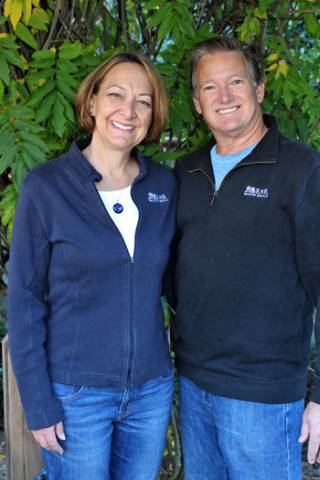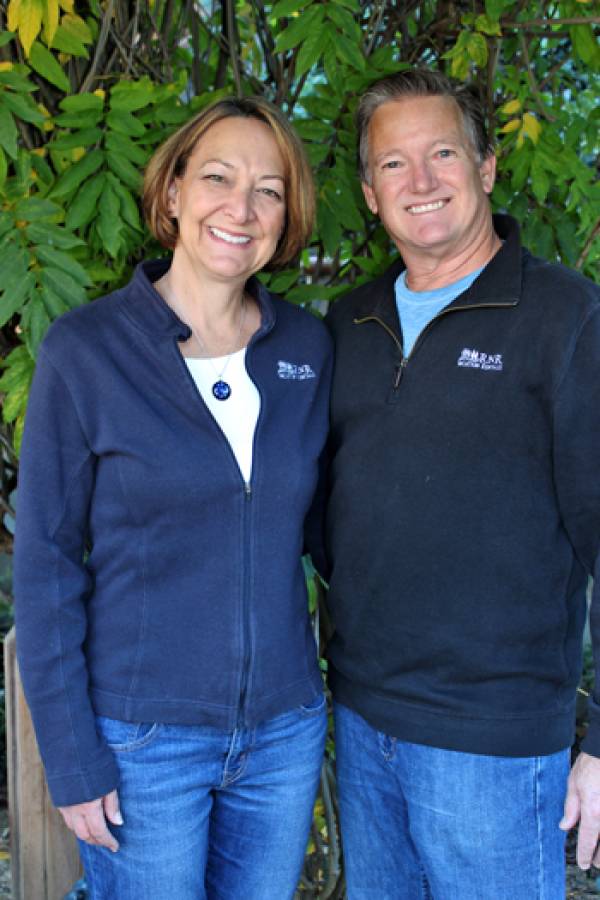 RnR Vacation Rentals was founded in 2013, after 3 years of successfully managing our own home as a vacation rental in the Tahoe Keys. At the time we purchased our vacation home in South Lake Tahoe, we felt existing vacation rental management companies were charging too much for the limited services they provided. The existing companies did not meet our high standards for screening guests, cleaning the home, and ability to generate the revenue we were expecting. As a husband and wife team having extensive experience in marketing, technology, and business management at large Silicon Valley companies, we knew we could do a better job.
In the first year, our home generated more income than we anticipated. Our neighbors were surprised at how well it was renting and the quality of guests that we hosted. They asked for our help. Our portfolio of homes grew organically as neighbors and friends saw our success and asked us to manage their home as well.
Our mission is simple: to run the best little company in the world! We strive to maximize revenue for our owners by providing the best screening, cleaning, and attention to detail possible. We treat every home as if it were our own. We provide continuous maintenance to uphold our 5-star ratings from guests. Finally, and most importantly, we have a talented team that reflects our values and our commitment to providing an unmatched guest experience.
We continue to be the first in South Lake Tahoe to adopt effective new technologies and marketing to make our homes stand out. We were the first in the area to list on Airbnb. The first in the area with home automation and secure digital locks. The first to effectively use advanced yield management pricing engines, (which the largest companies in the area are still just learning). The first to integrate mobile guest applications and a mobile friendly web site.
Because we focus on a smaller portfolio of homes, we are able to pay far more attention to each individual home and homeowner, and with the support of our great team, we work around the clock to please our guests and owners.
-Stu and Diana


Samantha
Reservation Manager

As the Reservation Manager for RnR, I'm here to help you find the perfect home for your Tahoe getaway! I have worked for the company since December of 2013, and couldn't be happier to be a part of this fantastic team. My favorite thing to do in Tahoe is to take scenic drives around the perimeter of the lake and stop at any viewpoints that intrigue me the most that day. Usually, this turns into a series of short hikes to find the spot with the best views! That is one of my favorite things about Tahoe; there is so much nature to explore, and the incredible beauty of it all is inspiring. My favorite place to grab a bite in South Lake Tahoe is Sprouts Cafe for healthy food that is super delicious.
Aisha
Reservationist
I started with RnR Vacation Rentals in February 2014 and have since been a reservationist, which is such a fun job because I get to help people plan their vacation to Lake Tahoe and advise ways to spend their time in one of the most beautiful places in California. Having lived in Tahoe for the past five years, I feel passionate about helping our guests have the best possible time during their stay. When I'm not working and if it's summer, you'll find me stand up paddling at Ski Beach and enjoying the weather with friends or going on one of the many trail runs Tahoe has to offer. My favorite meal has to be Thai Orchid's or sushi from Samurai and I live for the espresso martinis at Friday's Station.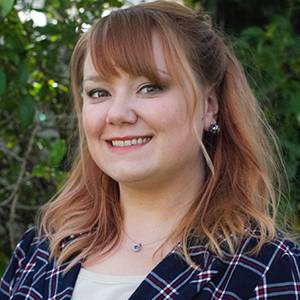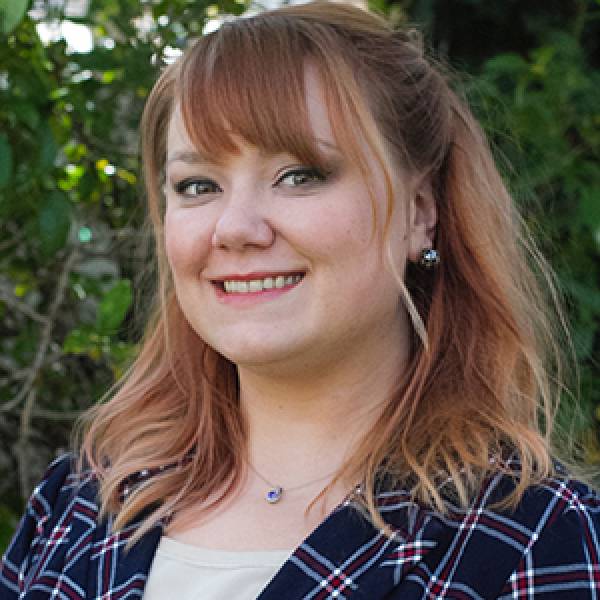 Aubrey
Operations Manager
My role at RnR is Operations Manager. I hope to make our homeowners and guests feel comfortable and secure knowing they have help a phone call or email away. I have been with the RnR team since November of 2016. Everyone here is lovely and I'm very glad they brought me on. When in Tahoe, I like to look for Tahoe Tessie. I remember hearing about her as a child and was very jealous of the residents of Tahoe who have their own cryptid. Being from Las Vegas, where everything is artificial including our lake, Tahoe is simply breathtaking. While hungry in South Lake Tahoe, I enjoy Sprouts. Their menu is affordably priced, everything is fresh, and they have gigantic cookies.
Dayton
Guest Services Manager
I love working with our guests to make sure they have everything they need for their dream vacation in Tahoe. I'm the line of communication between our guests and field service team. Everyday is different with my role and I love it! People are coming from all over the world to visit our beautiful mountain town and I'm happy to make sure everyone has a trip to remember. My favorite thing to do in Tahoe is getting a cabin or camping with my husband and our dogs. We spend the day on the beach and then around the campfire at night - it's the best! My favorite places in town are Cold Water Brewery because of the varied menu and a rotating selection of local beers on tap.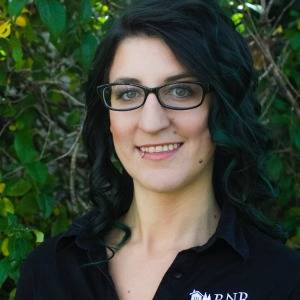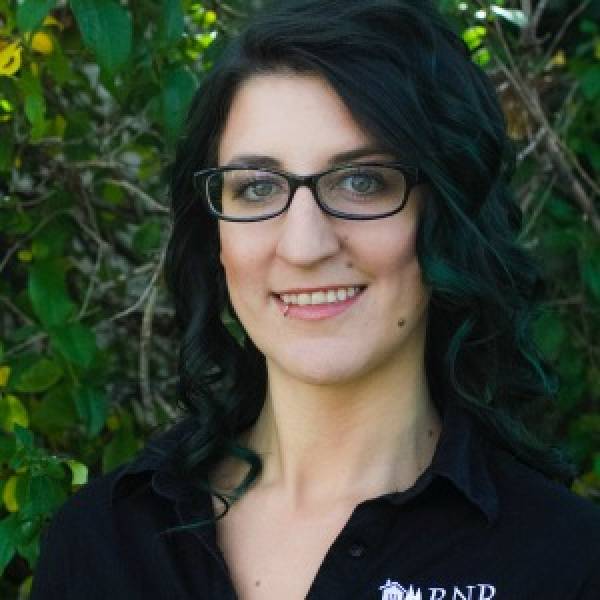 Allison
Director of Operations

I am the Director of Operations. I have been with RnR since November of 2014 and I never plan to leave. I am so lucky to have this job and to work for this wonderful company. Working in Lake Tahoe is a dream, it really is one of the most beautiful places in the world. My favorite thing to do in Lake Tahoe is to take my dogs for a brief hike followed by a huge lunch with a great view.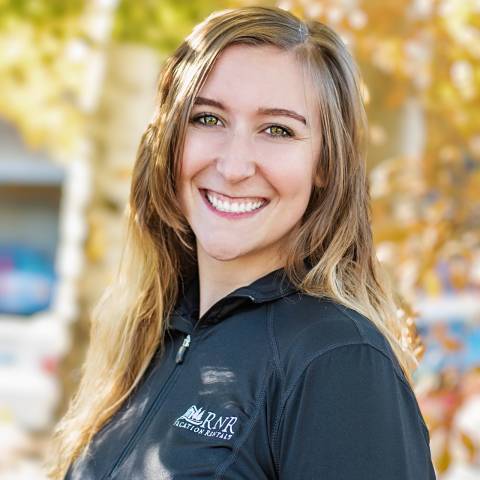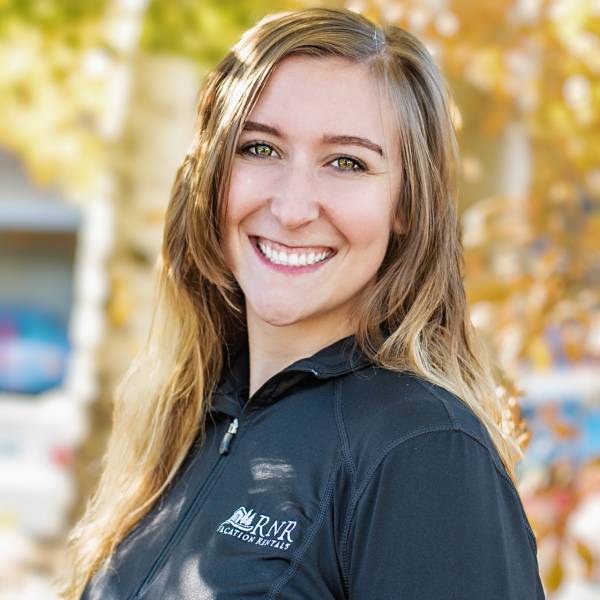 Kim 
Housekeeping Manager
As the Housekeeping Manager, I work closely with our housekeepers and inspectors to ensure your home is cleaned to a high standard, and fully prepared for you to enjoy a fun and memorable vacation. I'm lucky to have joined the amazing RnR team in February 2017. I love to spend my free time snowboarding at one of the many local resorts, going on hikes with my dogs, or watching the sunset at the lake. After a long day of being outdoors, I like to fill up on Sake and all you can eat sushi at Sushi Pier. 
Liz
Owner Services Manager
I joined RnR as the Owner Services Manager to continue building our reputation of providing the best service to vacation rental home owners in all of Tahoe. I'm responsible for taking care of new owners that choose to allow us to manage their property. I love working with the great team here at RnR because everyone is happy to help, "Make Happy Happen", for all of our wonderful guests!  In Tahoe, I love to go to concerts at the Harvey outdoor arena because music makes the world go round! There are so many fun places here that it's hard to choose where to go sometimes, but The Beacon has the best drinks and the best views in town.
Molly
Project Manager
I've been with RnR Vacation Rentals since January 2020. As the Project Manager, I coordinate a variety of different initiatives across departments. I also manage our online listings and get the word out about special offerings through our e-newsletter. My favorite things about my job are making my coworker's jobs even better by improving processes and finding the perfect words to describe the beauty of South Lake Tahoe and the stunning features of our luxurious vacation rentals. On my days off, you can find me hiking near Cascade Falls or enjoying a glass of wine at Revive Coffee & Wine. 
Lauren
Director of Property Management & Sierra Shores Site Manager
I help oversee our portfolio of fine homes to make sure they are in the best possible shape for our visitors and our homeowners, so they can enjoy everything Lake Tahoe has to offer. From project management to owner communication to home decorating, I wear many hats and every day is something new. I'm so lucky to get to work with such a hard-working, dedicated and kind group of individuals who share in this experience of living and working in a mountain community. To take full advantage of my beautiful surroundings I enjoy getting out for hikes with my dog Duke, biking, paddling, snowboarding, and hosting friends and family. Mother nature is in charge, and I am here for the adventure!
Morgan
Housekeeping QA Specialist 
As a housekeeping QA specialist my job is to make sure the home is clean, comfortable and that you will have all the amenities you need during your stay. I work closely with our housekeeping teams to make sure that the standard is always met and that you feel right at home when staying with us. I have only worked with the RnR team since May of 2021 and have loved every minute! It is so encouraging to be on a team of hard-working people with the same goal, "To make happy happen!" As a born-and-raised Tahoe local I have always had a passion for being outdoors and on the mountain. A perfect day in Tahoe for me starts at Berts Cafe for some world-famous blueberry pancakes followed by a day of hiking or skiing.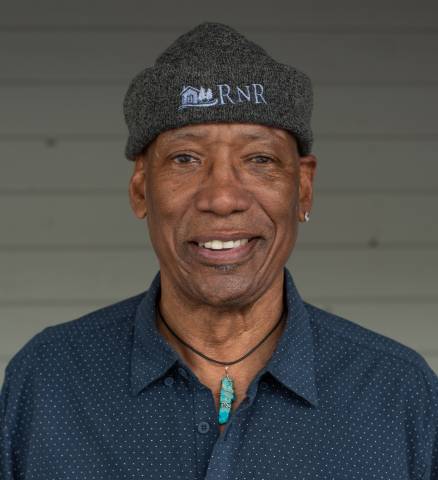 Lenny
Housekeeping QA Specialist 
As a house keeping specialist it is my pleasure to inspect RnR homes prior to  guest arrivals. I  inspect them for cleanliness , comfort, amenities needed during there visit and delivering any special request the guest may have. I joined RnR in January of 2022 and I enjoy this opportunity greatly. In my off time I volunteer for the the League to Save Lake Tahoe, The South Lake Tahoe Fire Department's STAT program. I Nordic ski at Kirkwood,  hike the forest where I live with my dog Jack, and often woken up packs of wild Coyotes. I love the Sierra Mountains!
Jack
Field Service Technician
I joined the RnR Vacation Rentals team in September of 2020. As a Field Service Technician, I conduct and coordinate the resolutions of issues across multiple housing subdivisions in South Lake Tahoe. I love working outside and with my hands. My favorite part of Tahoe is the scenery and outdoor adventures!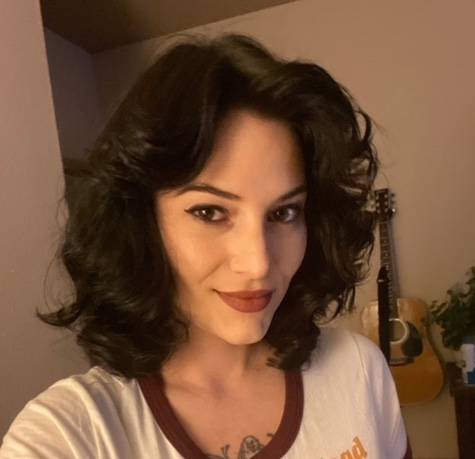 Kat
Reservationist
My job is to communicate with each guest and make sure that their home is the perfect fit for them. This allows me to briefly get to know our guests and ensure that their experience is as great as possible. My favorite aspect of RnR Vacation Rentals is our team and how well we work together. They've helped me grow and I couldn't ask for a better crew to surround myself with. Lake Tahoe provides the visual therapy any person needs and my personal favorite thing to do is go hiking. There is something magical about being surrounded by all of the trees and the little streams that pass through.
Katie
Guest Services Specialist
As a Guest Services Specialist, my role is to field questions via phone or email and to provide a wide-range of assistance to guests before, during, and after their stay as needed. We provide recommendations for activities and restaurants around South Lake Tahoe, assist and support troubleshooting any equipment or technology within the home, and assist with booking details and changes to stays. Our goal is to always provide a seamless customer service experience by anticipating needs ahead of time and communicating between teams to ensure everything is perfect for our guests. My favorite part of the job is being a part of such an awesome team! Everyone across the board works incredibly hard to ensure our guests have a wonderful time. I love the Emerald Bay scenic drive and spending time in nature! The views cannot be beat, and its breathtaking every single time. I will never skip out on a delicious coconut margarita at Margarita's Mexican Restaurant on Emerald Bay Rd when given the chance to stop!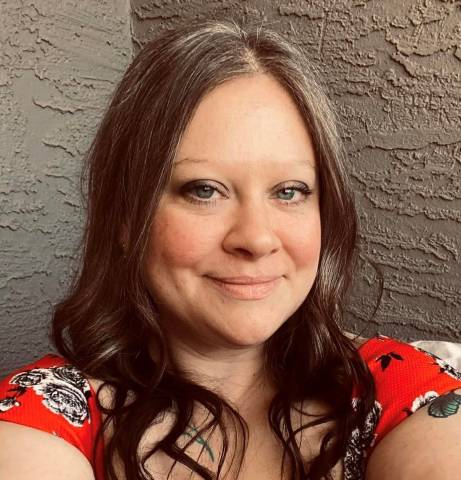 Julianna
Guest Services Specialist
Hello, my name is Julianna and I've been working for RnR Vacation Rentals since September 2020. As a Guest Services Specialist, my job is to assist guests with anything they may need during their stay, to help maintain communication between our guests and the rest of our team, and to provide excellent customer service. I love helping to ensure our guests have a fabulous vacation experience in South Lake Tahoe! I also provide recommendations for our guests for activities and restaurants in the area. Check out the fish and chips at Beacon Bar and Grill! They are fabulous! 
Perrin
Reservationist
I work as a reservationist which means I get to speak to each of the guests before they come to stay at our homes. I feel so lucky to be working at RnR Vacation Rentals. This company has given me so much opportunity for growth within the company. I feel very respected and heard by all of my coworkers, we really are a team. I know I can count on each and every one of them for support through all of the things the past two years have thrown at us! I love helping guests find out about hiking spots, restaurants, and other special locations throughout Lake Tahoe. It's a pleasure to hear about all of the reasons that people are coming to Tahoe. I love to hear stories from our guests. I love to explore new locations and swim in the lake as much as possible. Lake Tahoe is heaven on earth and I am so grateful for the opportunity to be in Lake Tahoe. I think a dip in the lake is so refreshing and everyone should try it!