3 Romantic Days in South Lake Tahoe
Every once in a while, it's nice to treat your partner (and yourself) to something very special. May we suggest a getaway to the PEAK at Sierra Shores, our finest luxury homes, right on the shore at Lake Tahoe. This boujee place is where people get engaged and celebrate their most special occasions. It's also where pro athletes and movie stars go to get away for a little down time.
If you have an occasion to splurge, follow our plan for this most splurgy weekend at Sierra Shores, South Lake Tahoe: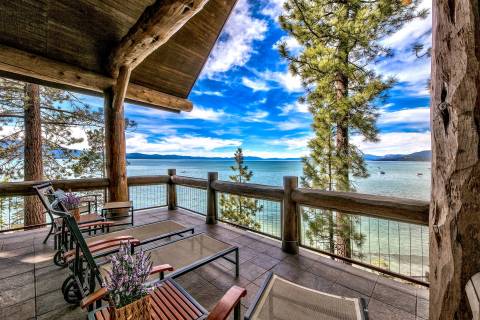 Day 1: Relax and Take in the Tahoe Scenery
Start your South Lake Tahoe romantic getaway at the threshold of your luxury lakefront condo and get prepared take in the stunning views of the pristine lake from every window. Open the double door slider, and step onto the balcony, and just take a minute to breathe. Settle in! And possibly, if you've planned ahead, you will toast with champagne and enjoy a bite from the charcuterie platter.
Next, head down the stairs at the pier on property and stroll along the beach. You might want to express your devotion by creating a heart out of rocks, just below the surface of the clear water. Continue your walk to the Idle Hour wine bar, literally next door, and relax at a table for 2 at this surprising gem right on the beach. Take in the majestic mountains and lake view, order a fine bottle of wine and call it dinner with the best fondue in town.
Back at your home, try out the decadent whirlpool bath, hit the fireplace switch in the primary suite, and spend the night in the luxury of quality linens. You decide what comes next.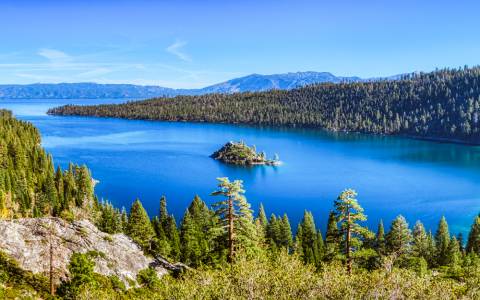 Day 2: Explore South Lake Tahoe's Iconic Attractions
Grab your camera and head out in your car to start your day at the Red Hut Cafe. At this classic diner, order a waffle or the Rosti (our favorite) and then hit the road for one of the most picturesque spots in the world--Emerald Bay--a short 20 minute drive.  You can settle for selfies, but it might be better to bring a tripod for some serious photo opportunities. Take the short hike to Eagle Falls, and appreciate the beauty of the cascading waterfall over the granite cliff. 
On the way back, take a minute to explore Camp Richardson, dating back to the 1920's. Head towards the beach for a Rum Runner and snack at our local's favorite Beacon Bar & Grill-if you time it right, there may be live music. Head back home where you will surprise your sweetie with a gourmet meal prepared by one of our recommended private chefs, or, dine at the most intimate restaurant in town-Café Fiore-reservations required.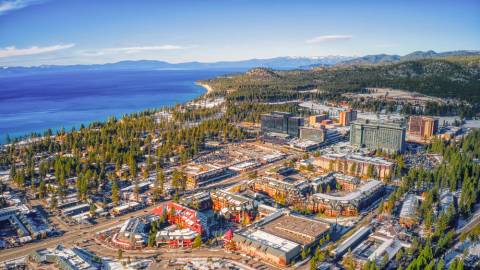 Day 3: Discover Tahoe's Most HEAVENLY Spot
Is this your last day? Then you must explore Heavenly Village, packed with shops, restaurants, bars, entertainment, and toasty fire pits. Buy a pass at the Gondola, and take the round-trip ride up the famous Heavenly Mountain, which straddles both California and Nevada. The views are unbelievable, make sure to sit on the side facing the lake.
If you are still at the Village when the sun goes down, check out The Loft--a great place for appetizers, cocktails, and a surprisingly entertaining and mind-boggling magic show.
We hope you have an amazing time at Sierra Shores! We just discounted our prices, so now is a great time to book. For your romantic getaway, you can order our romance package from RnR Reservations or by contacting Guest Services.
Check Out Our Sierra Shores Vacation Rentals - Including our Premier PEAK Collection