South Lake Tahoe Dog-Friendly Beaches And Parks
The Best Local Beaches You Can Enjoy With Your Dog In South Lake Tahoe
If you have a dog in your family, it's always a treat to know that places where you're traveling will have dog-friendly spots to go. Here in South Lake Tahoe, you and your furry friends can rest easy knowing that there are plenty of great dog-friendly places to go as well as pet-friendly vacation rentals to stay in. 
When visiting these beaches with your dog, remember to be courteous to everyone by following leash rules and picking up after your pet. By following these rules and respecting other beach-goers, we can ensure these places always stay dog-friendly.
Dog-Friendly Beaches In South Lake Tahoe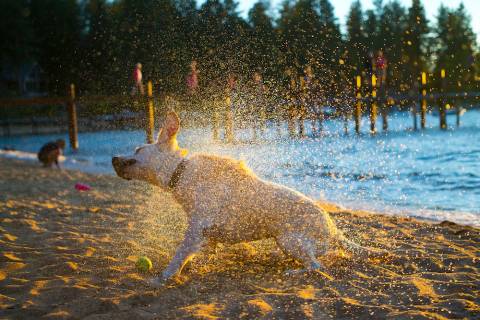 The oldest beach facility in the City of South Lake Tahoe, Regan Beach is one of the few beaches where dogs are allowed off-leash and contains South Lake Tahoe's only dog water park. Dogs are only permitted off-leash within the water park and must be on-leash in all other spots around the beach. You'll find Regan Beach located at Lakeview Avenue at Sacramento.
Open April 1-30 from 7AM - 4PM and May 1 - September from 6:30 AM - 9:30 PM (weather permitting)
Kiva And Tallac Shorelines
The Kiva Shoreline is one of our personal favorite dog-friendly places to go in South Lake Tahoe. Located within the Lake Tahoe Basin Management Unit, Kiva features gorgeous Tahoe views as well as 200 yards of pristine sandy beach on which you can walk your dog on a leash. From an unmaintained shoreline trail, you can also reach the Tallac Historic Site and view the site's informational placards.
The Tallac Shoreline is also located within the Lake Tahoe Basin Management Unit and goes from the Camp Richardson fence up to the Tallac Historic Site, just under a half-mile east of Kiva Shoreline. This quarter-mile stretch of beach in South Lake Tahoe allows dogs on-leash only and is perfect for morning or evening walks with great open views of the lake!
Gated road access open from Memorial Day Weekend through October. No entry fee.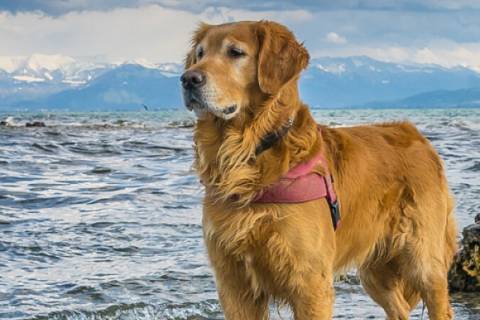 Connelley Beach is another beach owned by the City of South Lake Tahoe, and it is located just over a mile east of Regan Beach. Like Tallac Shoreline, Connolley Beach only allows dogs on-leash. Even though your pup can't roam on its own here, Connolley Beach is still a great spot to take dogs for a walk any time between sunrise and sunset.
Open June 1 - Sept 30 from sunrise to sunset.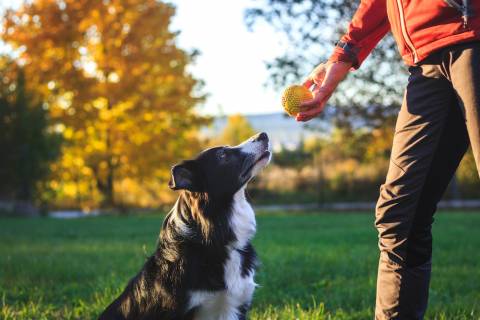 The Bijou Dog Park, located within Bijou Community Park, is 38,000 square-foot dog park that's open to the public. Your pup can go off-leash in this fenced park, and they will love playing in the grassy area. Pet sanitary stations and water are also available to dog-park visitors.
Open year-round.