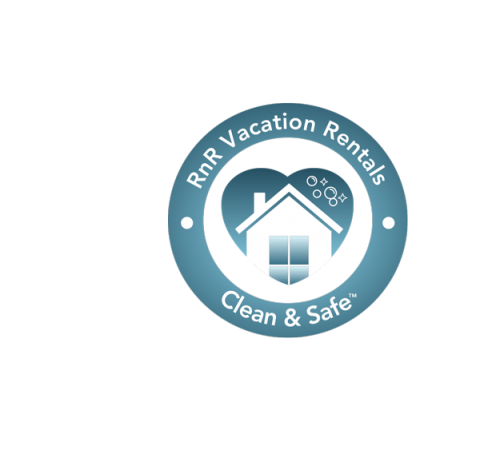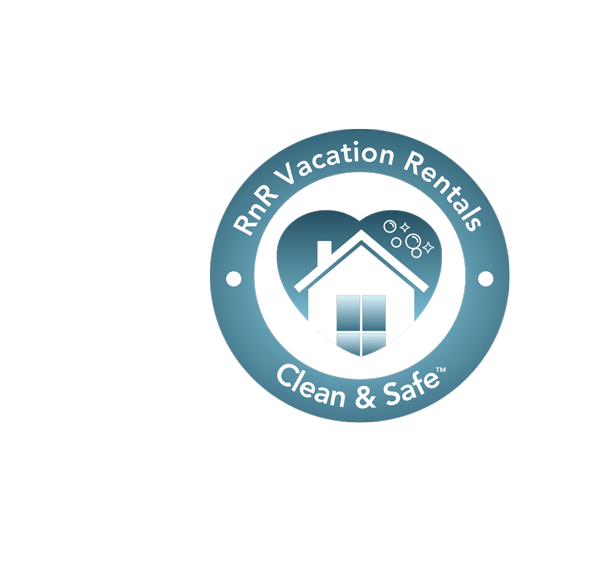 South Lake Tahoe is Open to Guests
We look forward to hosting you in Tahoe, and we are committed to keeping you safe and happy.
Flexible Cancellation Policy
We take your need for flexibility seriously. We've updated our regular cancellation policy with that in mind.
We will delay charging your balance due until 14 days prior to your arrival.
You can change or cancel your reservation 14 days before your stay and still receive a full refund.
If you book directly through RnR, you can change or cancel your reservation 7 days prior to your arrival and still receive a full refund.
It's that simple!
RnR Clean & Safe™
From all of us at RnR Vacation Rentals, we want to assure you that the well-being of our guests and staff is our top priority. In response to the COVID-19 pandemic, we've enhanced our cleaning procedures and implemented new protocols to keep you Clean & Safe™. Click here to learn more.
Shared Amenities
For safety, some amenities at Tahoe Keys, Lakeland Village, and Sierra Shores may close during the Covid-19 Pandemic. This includes shared hot tubs, pools, and fitness centers.

Beginning on 5/3/2021, the Tahoe Keys indoor pool will be open from 6:00am-9:30pm, 7 days a week, excluding previously scheduled closures every Tuesday in May, most Tuesdays in September, and all Tuesdays in October, November, and December. Outdoor hot tubs remain closed due to physical distancing requirements. The beach and children's play area are open and require a pass. The outdoor pool will reopen Memorial Day weekend.
As of 3/26/2021, Lakeland Village beaches are open as well as the pool by the lodge. The tennis courts are open by appointment only, and guests are required to use their own equipment. Appointments can be scheduled by calling the front desk at (530) 544-1685. All other shared amenities are closed.
As of 5/3/2021, Sierra Shores fitness center is open with distancing and mask guidelines in place. The shared hot tub will be open on 5/5/2021, and the pool will reopen in early June, weather permitting.
Face Coverings
The State of California mandates the use of face coverings in most settings outside the home. Please see the guidelines here.
Tahoe Activities - Updated 4/8/2021
California's Blueprint for a Safer Economy - Click here to view the real time status of various permitted and restricted acitvities in El Dorado County. Simply type "El Dorado" into the county feild and use the dropdown in the activity feild to learn more about activity restrictions in place due to the county's current risk status.
Boating - Inspections are first come, first served. Visit tahoeboatinspections.com for the latest updates.
Beaches, Trails & Parks - Many are open with social distancing requirements and open parking areas. This has been a rapidly changing situation with efforts to open recreation opportunities while protecting public health. Please observe all regulations during your stay and do not be surprised if some areas are temporarily closed.
Restaurants - Most restaurants and bars in town are open for delivery, pickup, or indoor dining with modifcations. Some also have outdoor seating available.
Grocery Stores - Grocery store are open with modifications, and online delivery services are available in Tahoe.
Casinos at Stateline - It's your lucky day! Harrah's, Montbleu, Harvey's and Hardrock Casinos are open with new procedures in place to keep guests safe and socially distanced. All casinos, bars, and restaurants on the Nevada side of the Stateline are open with modifications.
Skiing & Snowboarding - Plan ahead! Resorts are limiting access to passes this winter to make sure they can provide a safe and socially-distanced experience for guests. Even if you are a passholder, you may still need to reserve your time on the slopes, reserve rental equipment, and book lessons ahead of time. Use the links below to plan your adventure and know what to expect.